Quick information
🏎️ Ford Mustang I
📍 USA
🛠️ 6-cylinder in-line 2.8 212NM 101HP
💶 No longer on sale
What is it?
With its birth in 1964, the Ford Mustang took part not only in a revolution in American automobiles, but also in a cultural movement of optimism and progress that took place following the darkest moments in modern history, the World Wars. The Mustang was born from the desire to create a sports and iconic car that can become a symbol for the new generations and, on a more practical level, raise the finances of Ford, which at the time was going through an economic crisis. The production of the first Mustang ended in 1973, exactly when the 2nd gen. debuted.
Design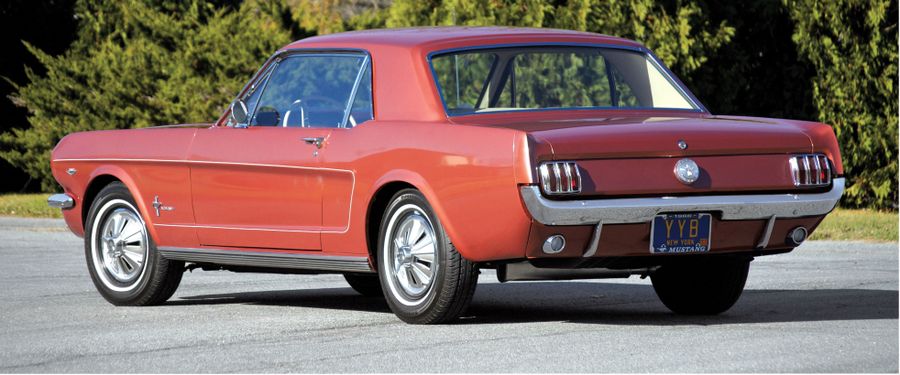 Like the other sports cars in the Ford range, this pony car has a tough and masculine design characterized by minimal headlights and boxy lines. Overall, the car has a classic shape and measures 4,61 x 1,73 meters.
Mechanics
For the mechanics of the 1st gen. Mustang, many components from other Ford cars were used in order to reduce costs: suspension and part of the chassis derive from the Fairlane, the brakes from the Falcon. The basic version is equipped with a 6-cylinder in-line engine and weighs just 1170kg. The most powerful V8 version reaches 1360kg. The V8 could be 4.3 liter (164HP) or 4.7 liter in two variants (210 or 271HP).
Our vote: ⭐⭐⭐⭐️⭐️ (5/5)