Quick information
🏎️ MV Agusta F3
📍 Italy
🛠️ 3-cylinder 675cc 71NM 128HP
💨 1/4 mile in 11,6 seconds
🔝 254km/h
💶 15.500€ in Europe
💵 13.500$ in the United States
What is it?
Produced since 2012, the MV Agusta F3 is a sports motorcycle offered with two different engine dimensions: 675cc and 800cc. Since 2014, a special version called "Ago" has been produced in 300 units.
The frame of the MV Agusta F3 has a mixed structure of plates and tubes. It also has a single-sided swingarm, but is now equipped with a mudguard; the forks are always of the inverted type, with feet of the same shaped to support the radial calipers. Both engines proposed are 3-cylinder with a counter-rotating crankshaft. Among the most innovative technologies are electronic traction control and multi-map wire guidance, which optimizes the performance of the bike according to the driving style of the driver.
Special Edition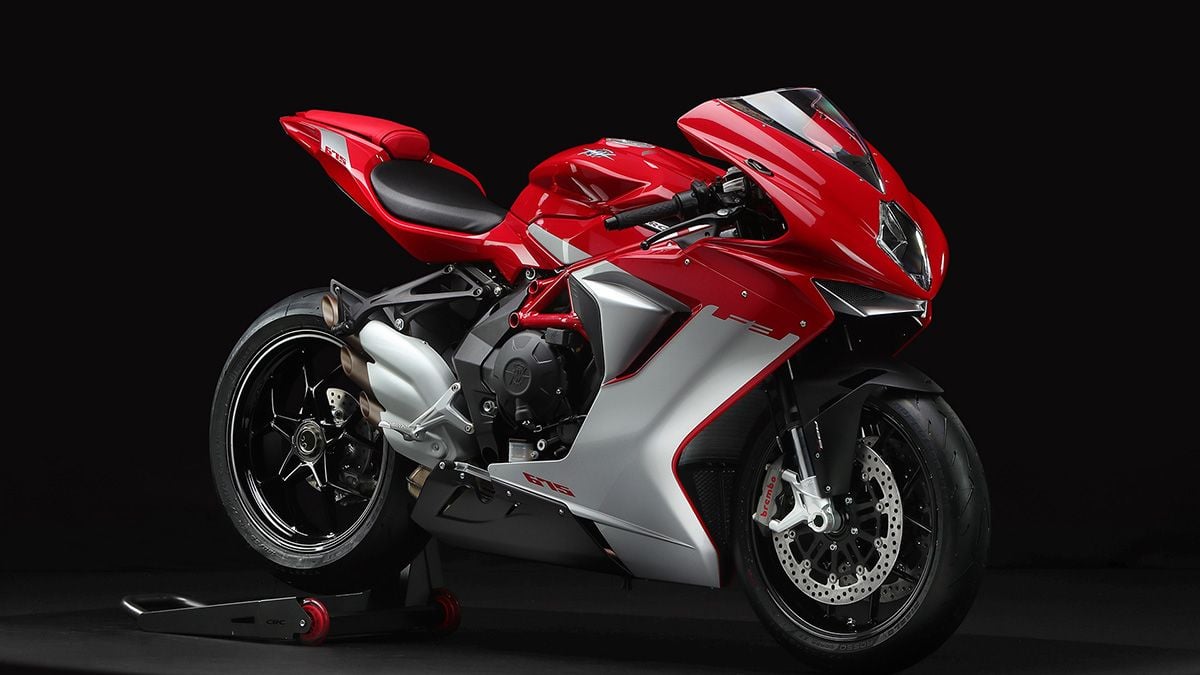 The 800cc Ago was built in 300 units as a special version in honor to the racer Giacomo Agostini and features an extensive use of carbon fiber in order to decrease the weight. The Ago also features the innovative MVICS (Motor and Vehicle Integrated Control System), which guarantees an optimized electronic management. Thus, all the Agos have a paint made of the colors of the Italian flag 🇮🇹 and are autographed by Agostini. The price of the Ago was 24.000€.
Our vote: ⭐⭐⭐⭐️ (4/5)