Quick information
🏎️ Peugeot 308 III
📍 France
🛠️ 3-cyilinder 1.2 PureTech 205NM 110HP
💨 10,5 seconds
🔝 198km/h
💶 24.000€ in Europe
What is it?
In 2021, the 3rd gen. of the Peugeot 308 presented itself as a car similar to its predecessor but more aggressive and technological, as well as more in line with the contemporary aesthetic trends. It is also produced in a "SW" variant, which is a station wagon almost 30cm longer than the standard model. Mainly aimed at the European market, the Peugeot 308 fits into a region full of valid competitors, such as the VW Golf and the Ford Focus.
Design
The first thing to be redesigned was the body of the car, which, in order to have a more streamlined shape, has lengthened by 11 cm (it is 436cm long in total) and lowered by 2 (144cm in total height). Derived from the DS 4, this structure is embellished with sharp lines and LED headlights. The presence of the new Peugeot logo is another gem.
Interior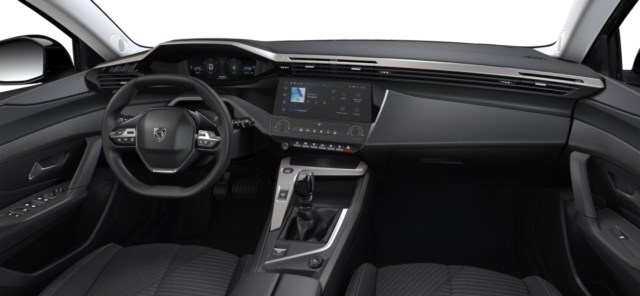 The interior space is adequate for five people, and the boot has a capacity above the average for its category: 412 liters in the Sedan version and 608 liters in the SW version. The options include navigator, parking aid system with four cameras, cruise control, semi-automatic lane change and heating of the steering wheel and windshield.
Mechanics
There are three engines available: a 110HP or 130HP 1.2 petrol, a 130HP 1.5 turbodiesel and a 180HP or 225HP 1.6 Turbo plug-in hybrid. The petrol and diesel versions are fitted with a 6-speed manual gearbox as standard, while the hybrid variant directly equips an 8-speed automatic, which is available as a paid option for the other two versions.
Our vote: ⭐⭐⭐⭐️ (4/5)