Quick information
🏎️ Jaguar F-Pace (X761) facelift 2020
📍 United Kingdom
🛠️ 2.0d MHEV 380NM 163HP
💨 9,9 seconds
🔝 195km/h
💶 56.000€ in Europe
💵 50.000$ in the United States
What is it?
Introduced in 2015, the F-Pace is the first SUV ever produced by Jaguar. It is a large premium vehicle to date produced in a single generation, which was slightly revamped in 2020. With its imposing appearance and premium finish, the F-Pace competes with vehicles like the Porsche Macan, the BMW X5 and the Range Rover Sport. In 2017, the F-Pace won the prestigious "World Car of the Year" award.
Design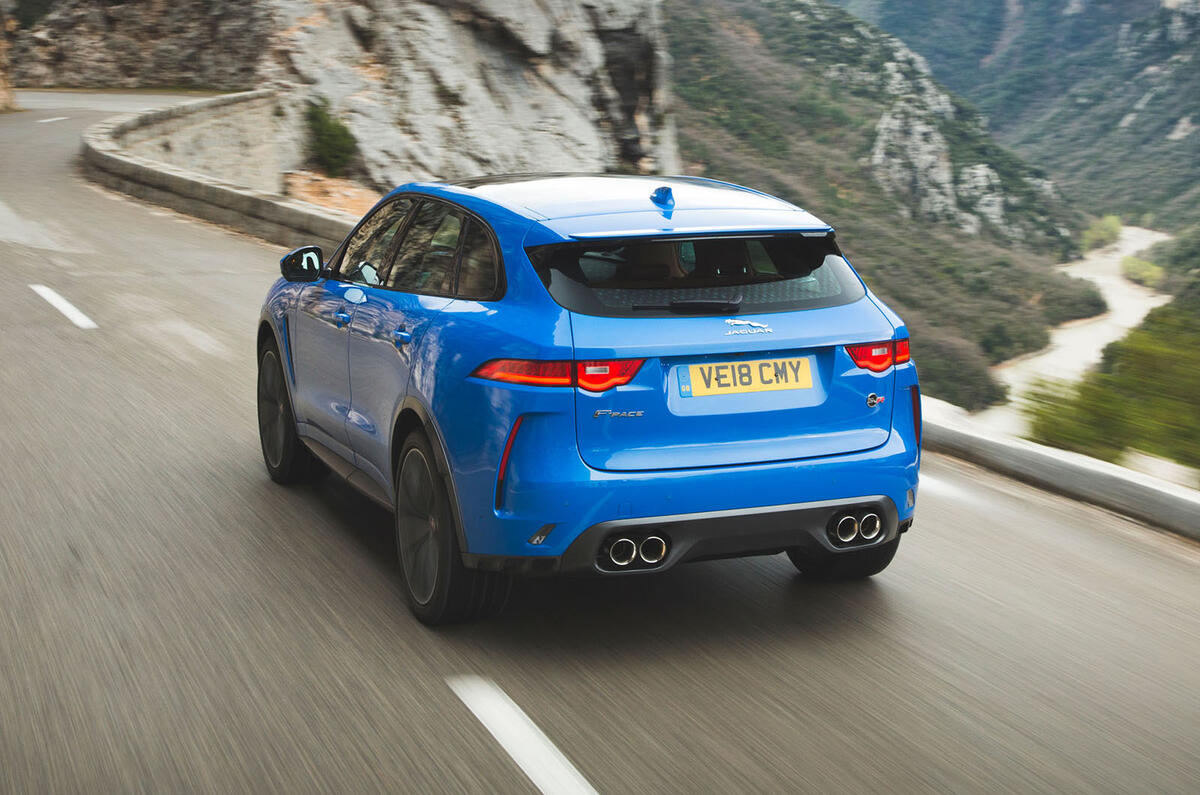 At the front, the F-Pace sports a large, regular-shaped grille and long and thin LED headlights. The bonnet and the sides have marked ribs that give further aggressiveness to the body. The rear is characterized by a very diagonal rear window that forms a well-defined edge with the appendix of the boot, and there is also a small static spoiler. The dimensions are 4,73 meters in length and 2,07 meters in width.
Interior
The passenger compartment is customizable as well as rich in inserts in premium materials, such as aluminum and wood, while the seats can be finished with various types of leather. The infotainment consists of a large touch screen display with Split-View mode and internet connectivity.
Mechanics
The baseline engine of the F-Pace is a 163HP 2.0 Turbodiesel; then the range proceeds to various increasingly powerful engines up to the SVR (in the photo) with a 550HP 5.0 V8 engine, which has a top speed of 283km/h and accelerates from 0 to 100km/h in just 4,3 seconds. As for the gearbox, it is possible to opt for a 6-speed manual in the 163 and 180HP diesel versions, while all the other variants can only be equipped with an 8-speed automatic, which is available for every variant except the 163HP one.
Evolution
In its slight 2020 restyling, the F-Pace gained some new aesthetic finishes as well as some new Mild-Hybrid engines, which have around the same power as those they succeeded to.
Our vote: ⭐⭐⭐⭐️ (4/5)